SESTO BY BIKE / BIKE RENTAL
Sesto al Reghena… not just the Abbey!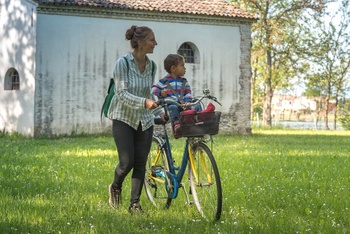 Our beautiful village (one of the most beautiful villages in Italy) is surrounded by wonderful nature trails suitable for everyone and within easy reach. And the best way to discover them is by bike!
Associazione Pro Sesto has six bikes available for hire, two of which are equipped with child seats (one for children aged 1 to 3 and one for children aged 4 to 8).

Reservations are required as well as a minimum offer of € 1.00 / per hour per bicycle – the proceeds go to support the activities of the Association and contribute to the maintenance of the bikes.

To book:
Contact the Office on phone numbers 0434699701 or 3298197867 by 3.00 pm of the previous day (we are closed on Mondays).

NB: the bicycles are not considered booked until the confirmation email has been received.
Bicycles can be booked for these times:

– from Tuesday to Friday: from 09.00 to 12.00 and from 15.00 to 18.00 – or from 09.00 to 18.00 (continued)

– Saturday and Sunday: from 10.00 to 12.00 and from 15.00 to 18.00 – or from 10.00 to 18.00 (continued)
– MONDAY CLOSED

• Important: bicycles MUST be returned by 18.00. At the time of collection, a document will be requested which will be given back once the bicycles have been returned.
• If the bicycles are not collected within 15 minutes of the time indicated in the booking, they are deemed to be available again for other people. Likewise, it is possible to rent bicycles without a reservation, but only if available and not booked by others.
• At the time of collection you will be asked to complete this form (file WORD) (file PDF) – you can also print it at home and take it with you already filled out.
• Bicycles must be collected and returned to the IAT office in Sesto al Reghena – Piazza Castello.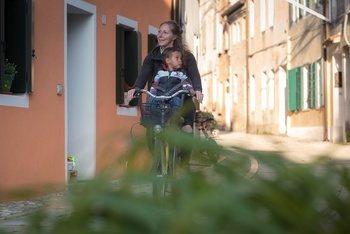 MAIN CYCLING ROUTES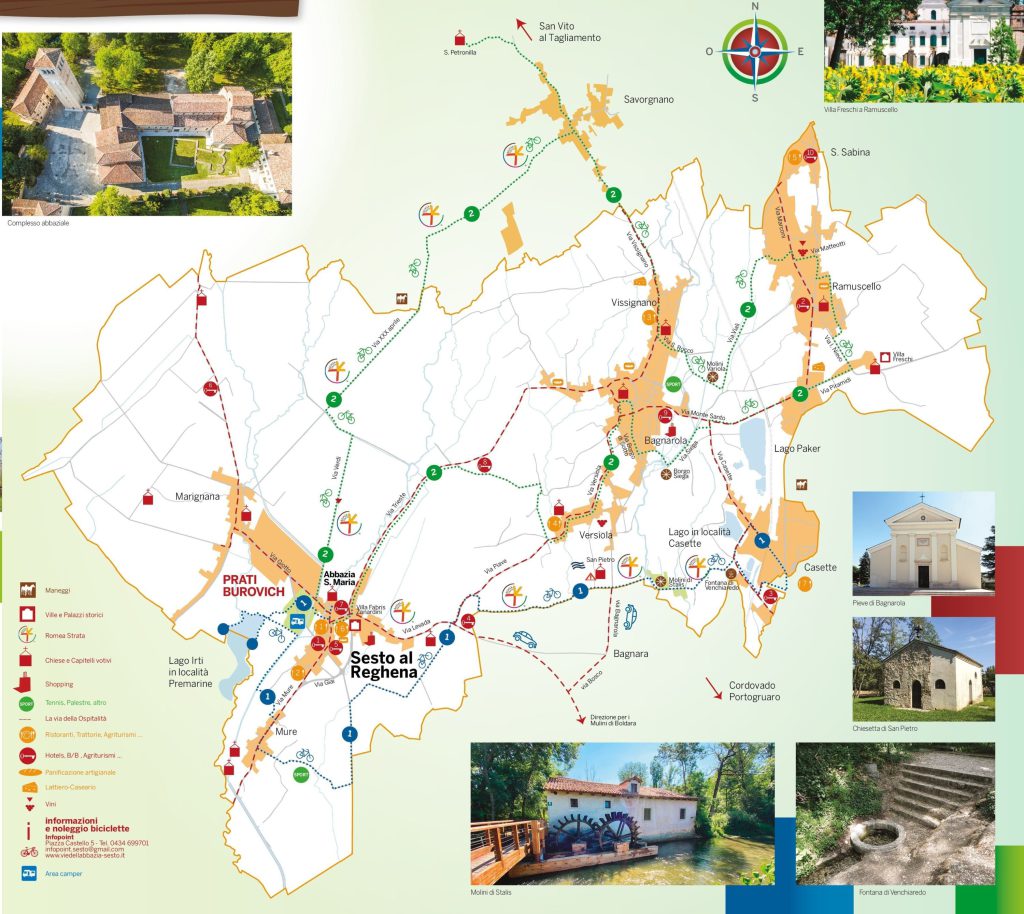 MAIN ATTRACTIONS REACHABLE BY BICYCLE (see routes):
– Abbey of Santa Maria in Sylvis – currently open by appointment: 0434 699014
– Premarine Lake and Burovich Meadows
– Church of San Pietro
– Mills of Stalis
– Fountain of Venchiaredo
LINKS AND USEFUL INFORMATION
RESTAURANTS AND BARS – why not stop for a snack on the way?
INFORMATION ON THE MUNICIPALITY OF SESTO AL REGHENA
LE VIE DELL'ABBAZIA – OFFICIAL FACEBOOK PAGE